Late Night Fridays at the Tar Pits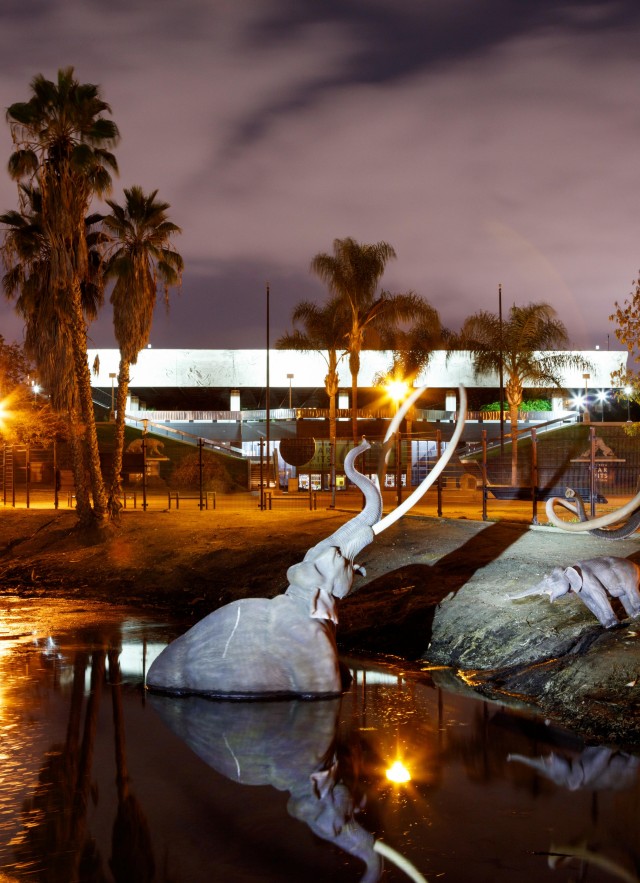 Fridays, from June 14 to August 30
5–8 pm
Explore the Tar Pits after hours on Fridays throughout the Summer!
We are offering Free Museum Admission and special activities that you can add on to enhance your visit. Explore the Tar Pits and the Park where you can witness our excavators working at our active sites Project 23 and Pit 91. Then come into the museum for free, see scientists and volunteers at work in the Fossil Lab, experience our Mammoths and Mastodons at La Brea Tar Pits exhibition, and see what it's like to get stuck in the "tar" with our Tar Pull.  
Special Activities
Enhance your visit with these add-ons!  
Behind-the-Scenes Tour of the Fossil Lab
Step inside our Fossil Lab to learn how our scientists and volunteers work on fossils that are dug up right here at the Tar Pits.
$10 per person. Tours offered at 6 pm and 7 pm, limited availability.
Behind-the-Scenes Tour Project 23
Enter into one of our live excavation sites and get an up-close look at how we dig up fossils. $10 per person. Tours offered at 5:30 pm and 6:30 pm, limited availability.   
Titans of the Ice Age 3D
Journey to a world lost in time, buried in ice, and ruled by giants in this exciting 3D adventure. $5 per person. Showings every 30 minutes until 7 pm.
Tickets for June 14, 21, and 28 now available.
Are you a Member? Reserve your tickets now.