Field Trip Activities and Lesson Plans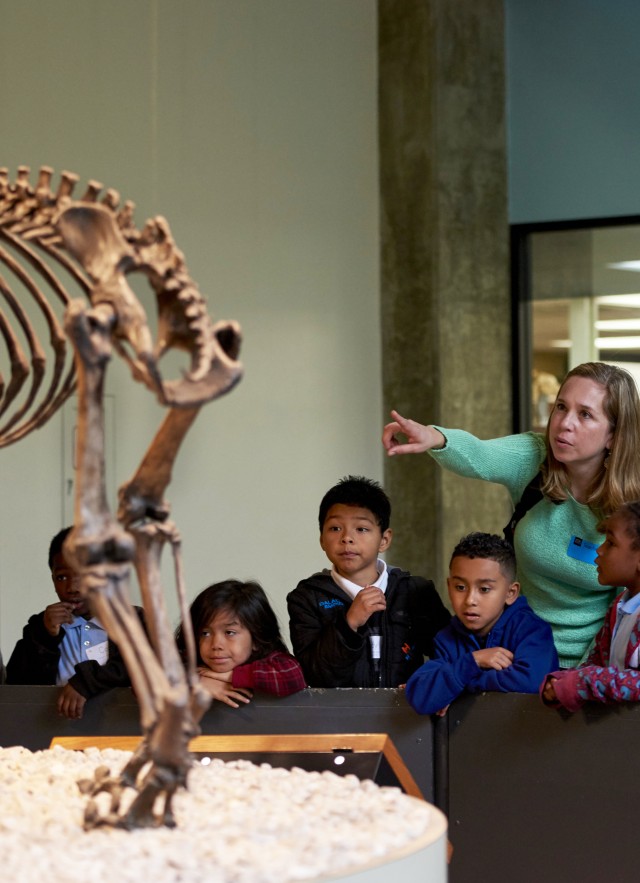 These free, printable field trip activities and lesson plans will help your students connect classroom curriculum with their on-site museum experiences. Find your grade below to download your copy!
Field Trip Activities and Lesson Plans
Grades K-12 | Mammoths and Mastodons Educator Guide (Indoors)
A more in-depth guide to the Mammoths and Mastodons exhibit to help educators to prepare their students and chaperones for their visit.
Grades K-12 | Mammoths and Mastodons Teachable Moments (Indoors)
Quick discussion prompts to guide student exploration in Mammoths and Mastodons.
Grades K – 5 | Mammoths and Mastodons Scavenger Hunt (Indoors)
Check out our new exhibition, Mammoths and Mastodons!
Grades 1 – 5 | La Brea Tar Pits Research Expedition (Outdoors)
This scavenger hunt connects the museum exhibits with the asphalt seeps out in the park. Can your students follow the clues to complete their research?
Lesson Plans
Elementary School
Grades K – 5 | Tar Pits Fossil Count
Study fossils at La Brea Tar Pits to understand the lives of ancient animals.
Kindergarten | Energy from the Earth
Discover what kinds of resources plant and animals needed to survive in Ice Age L.A.
Grade 1 | Ice Age Engineering
Examine Ice Age animal adaptations to find inspiration for a unique engineering challenge
Grade 2 | L.A.'s Wild Past
Use nature journals at school and at the museum to learn how Los Angeles has changed since the Ice Age.
Grade 3 | Super Survivors
Compare dire wolf and coyote fossils to learn about the relationship between adaptations and extinction.
Grade 4 | La Brea's Oil
Explore the museum to discover the role that oil has played in Rancho La Brea's history.
Grade 5 | Out of the Box
Learn about the unique engineering challenges we encounter at the Tar Pits, and then design your own solution.
Middle and High School
Grades 6 – 12 | Seep Hunt
Discover the connection between tectonic activity and the asphalt seeps of Rancho La Brea. Then, explore Hancock Park and find as many seeps as you can.
Grades 6 – 12 | Astounding Adaptations
Connect observations, inferences, and conclusions to discover how ancient animals survived. Then, consider what adaptations might tell us about an animal's environment and behavior.
There's More!
STUDY GUIDE
This study guide covers everything you need to know about La Brea Tar Pits, including information about the pits themselves, entrapment, excavation, Pleistocene flora and fauna, and human history in this region.
Return to the Ice Age : La Brea Tar Pits Exploration Guide
EXCAVATION 101
This short video will show you and your students how we excavate fossils from the tar pits. Make sure you stop by Project 23 during your field trip to see our excavators in action!