General Info
Shows Thursdays and Fridays 10:30 am and 11:30 am
Shows Saturdays and Sundays 11:30 am and 1:30 pm
*Ice Age Encounters will be on hiatus for the month of January 2024
$6 per person, Free for Members
Encounter the Ice Age as we dig into the past to uncover the mysteries of some of the extinct creatures who roamed Ice Age Los Angeles over 10,000 years ago. Experience this dynamic, 15-minute show featuring a life-size adult saber-toothed cat puppet, a live performance, and film projections that bring the distant past to life.
Don't miss this one-of-a-kind, multimedia performance that transports you back in time to come nearly face-to-face with a moving, roaring extinct saber-toothed cat. Performed in an intimate theater setting, this show is great for the whole family and children of all ages.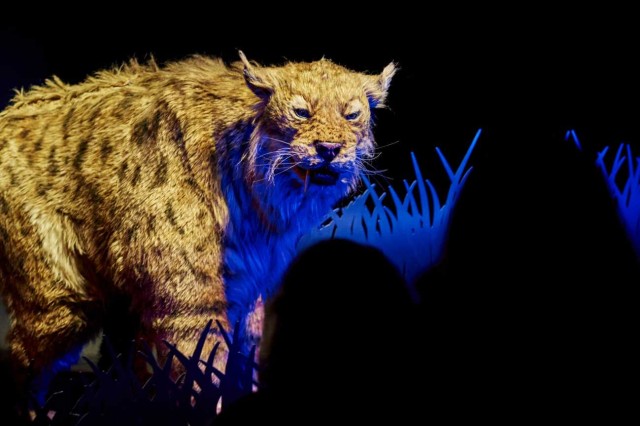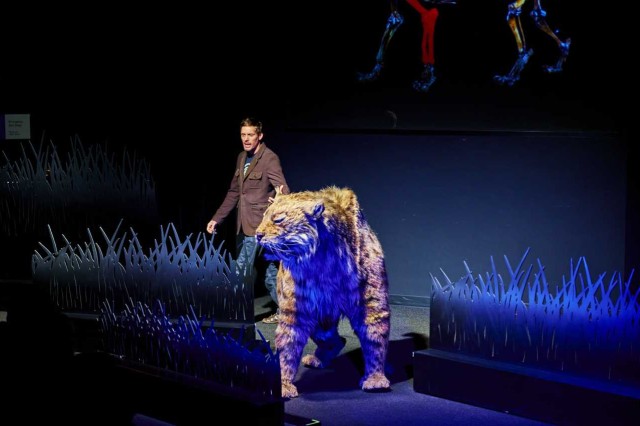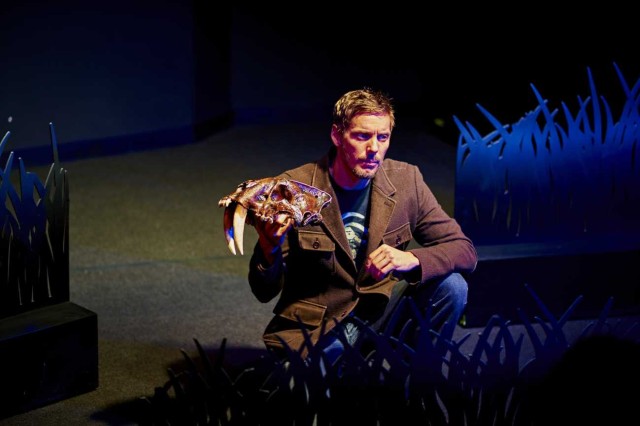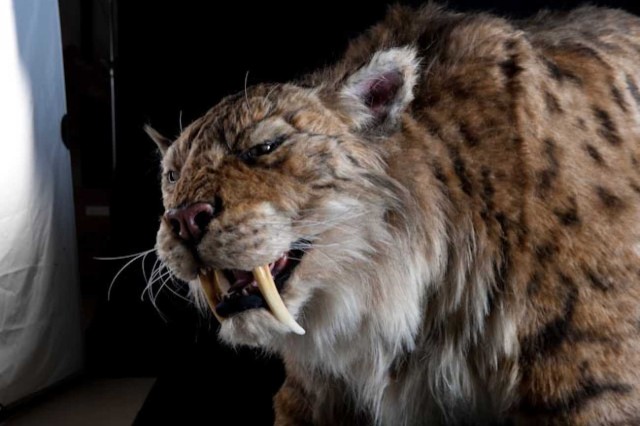 How the cat came to life
More than 2,500 saber-toothed cats have been excavated from La Brea Tar Pits and studied at the museum. To bring the cat to life, the life-sized adult saber-toothed cat puppet was custom built for the museum by the Jim Henson company in 2010. It is operated by a puppeteer inside the body of the cat, carrying the 75-pound puppet on their back, while another puppeteer on a remote control brings the head and vocalizations to life. They work in expert synchronicity to create the feeling of watching a real-life saber-toothed cat!
Experience More
Make sure you explore everything the Tar Pits has to offer