General Info
Ice Age Encounters Shows Temporarily Closed
Tickets for Ice Age Encounters are currently unavailable at this time. Check back here for information about future availability or sign up for our emails to be the first to know.
Encounter the Ice Age
Experience a multimedia performance where we dig into the past to uncover the mysteries of some of the extinct creatures who roamed Ice Age Los Angeles over the last 50,000 years. This dynamic, 15-minute show features a life-size adult saber-tooth cat puppet, a live performance, and film projections that bring the distant past to life.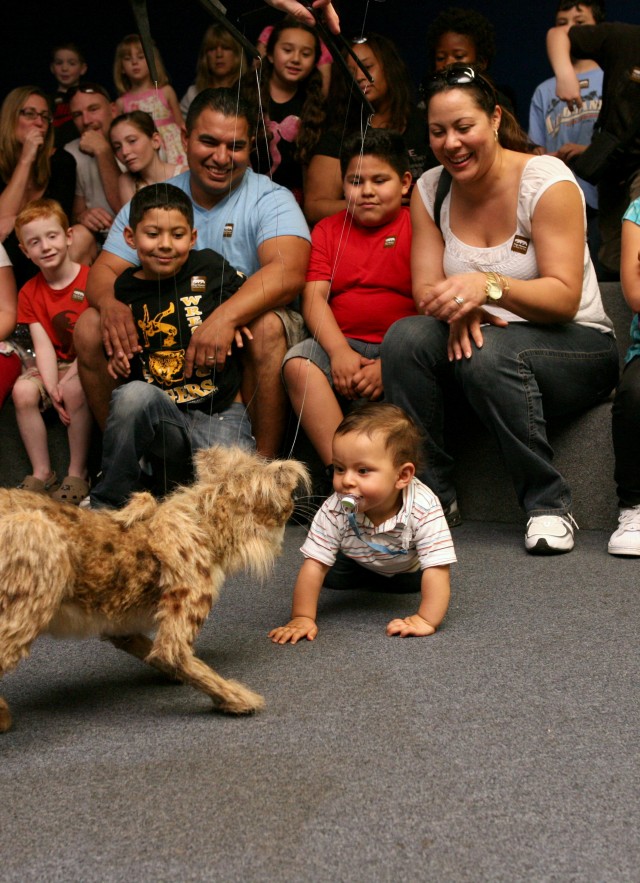 How the cat came to life
More than 2,500 saber-toothed cats have been excavated from La Brea Tar Pits and studied at the museum. To bring the cat to life, the Natural History Museum and La Brea Tar Pits staff collaborated with the innovators at Jim Henson's Creature Shop, whose film and TV credits include the Muppets and Where the Wild Things Are. NHM's Chief Curator Emeritus Dr. John M. Harris, Collections Manager Emeritus Chris Shaw, and Assistant Lab Supervisor Trevor Valle, as well as Curator of Terrestrial Mammals, Dr. Xiaoming Wang, consulted on the project.
Experience More
Make sure you explore everything the Tar Pits has to offer