General Info
Open daily 9:30 am to 5 pm
Free with museum admission
Free for Members
Inside the Museum at La Brea Tar Pits 
What lies beneath the surface at the world famous La Brea Tar Pits? Step inside the museum to see massive ground sloths, towering mammoths, and snarling saber-toothed cats—some of the most spectacular fossils ever found at the Tar Pits. Watch scientists prepare specimens in the Fossil Lab, and then see these incredible fossils on display in the surrounding galleries.
Ice Age Fossils and More
Haven't visited in a while? Be prepared for an exhibition of MAMMOTH proportions. Get up close to La Brea's real fossils, plus new life-sized replicas that show what Ice Age mammoths and mastodons looked like in life. Take part in brand-new interactive experiences that will give you a hands-on understanding of the science behind excavating and analyzing these fascinating creatures.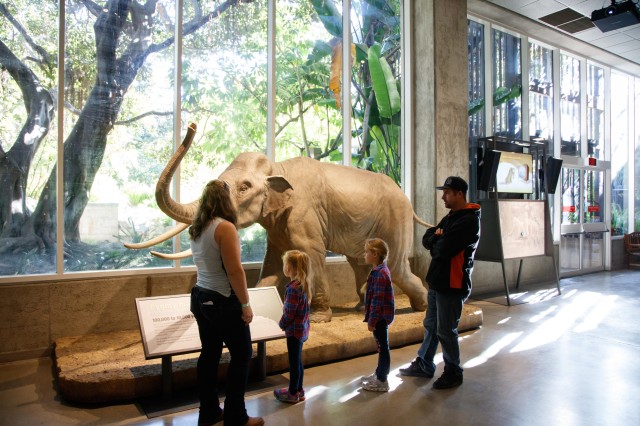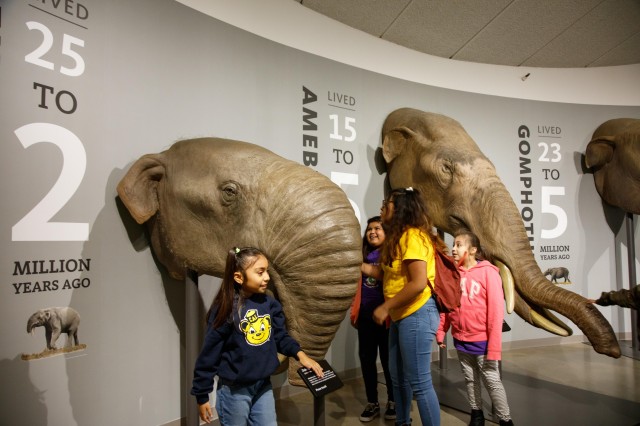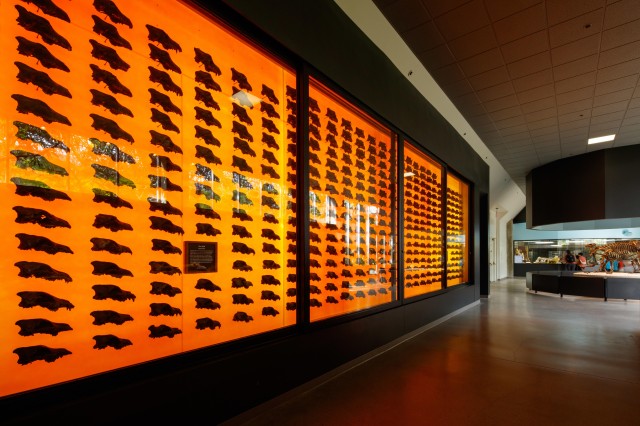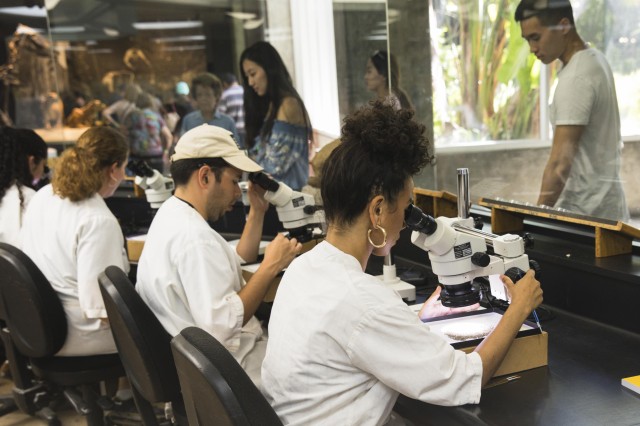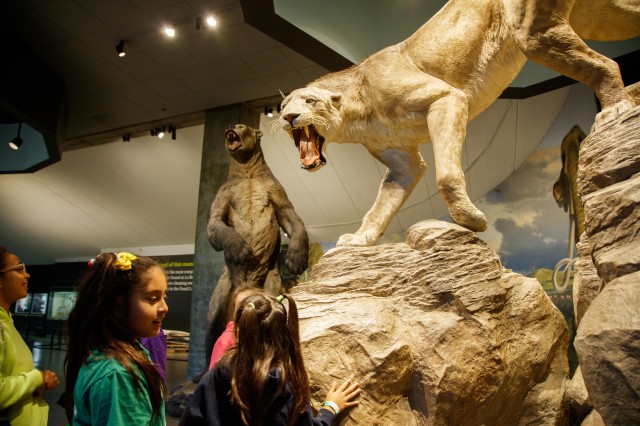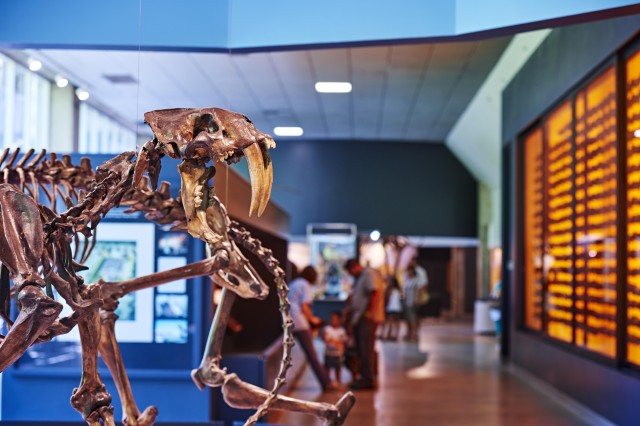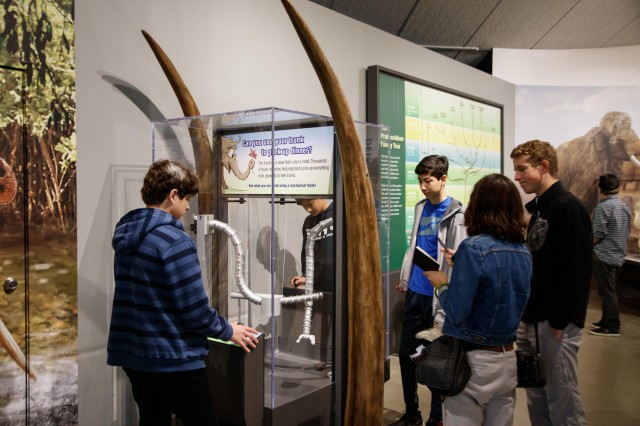 While You're Visiting:
See what scientists are working on in the Fossil Lab, from sorting microfossils to cleaning mammoth tusks

Feel what it was like to get stuck in the sticky asphalt that trapped so many Ice Age animals

Try your hand at jousting like a mammoth—will you win the fight?

Touch the tusks, and the rough skin of animals long extinct: the early ancestors of mammoths and modern day elephants
---
Mammoths and Mastodons was created by the Field Museum, Chicago. The Los Angeles presentation is made possible by Judy and Ron Perlstein.