General Info
-
Open 11 am to 7 pm daily, open until 9 pm Fridays
Admission is free and walk-ups are welcome. Plan your visit by reserving timed express entry at pavilion.secondhome.io
Second Home Serpentine Pavilion by SelgasCano at La Brea Tar Pits
For a limited time, explore SelgasCano's standout architectural creation, up close and personal. Each of the rainbow tunnels takes you on different journey. There are multiple ways to wander, and many entrances and exits, but they all emanate from a center area where you'll be immersed in stained glass light. The pavilion experience shifts from day to night—natural light seeps through translucent walls by day, and glowing lights illuminate its colors and surfaces once the sun goes down.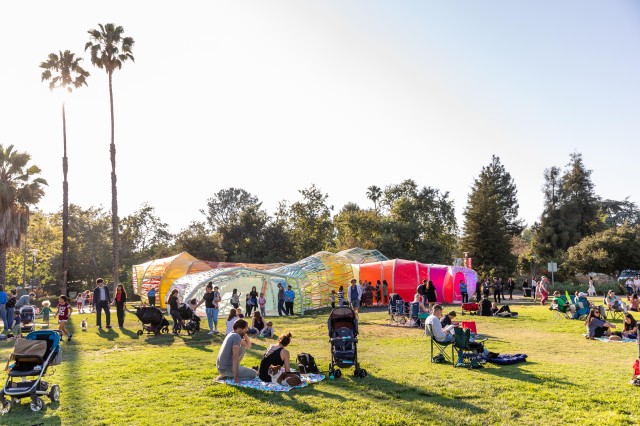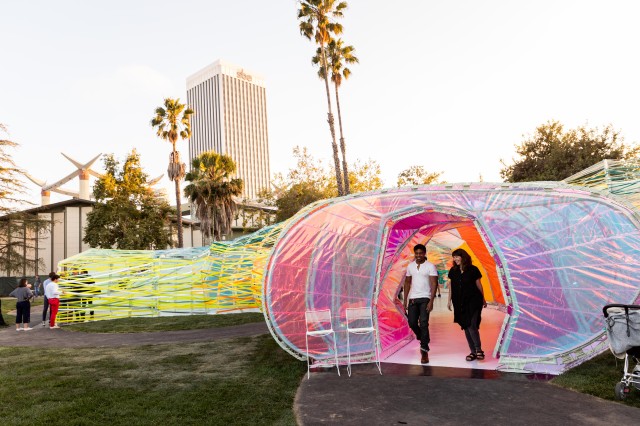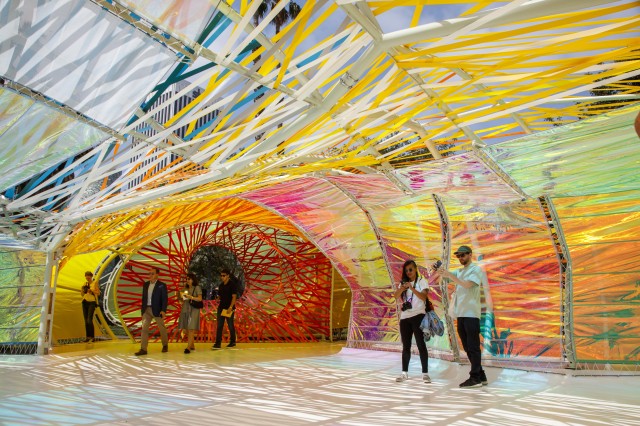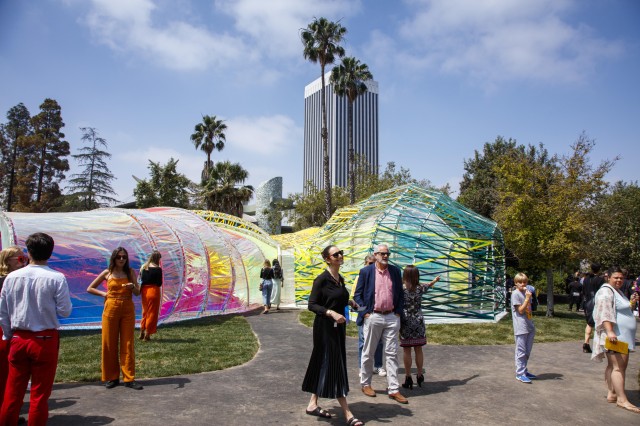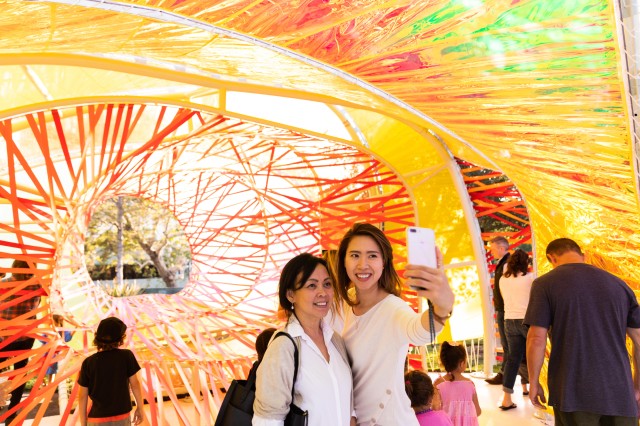 Come for the color, stay for the conversation
All summer long, enjoy a diverse program of public talks, film screenings, and other events—all free and open to the public—hosted in the Second Home Pavilion. World-class speakers and experts across a range of fields will present programs focusing on key contemporary themes, including diversity in entrepreneurship; the future of Los Angeles in terms of equity and sustainability; and the possibilities for convergence and cross-pollination in art, science, design, nature, and innovation. It's an opportunity to experience a range of cultural programing, at a space where art and science intersect.
Share your experience!
Share your posts with location tag La Brea Tar Pits, @secondhome_la, and @thelabreatarpits on Instagram for a chance to take over the Pavilion. Show your post at any Tar Pits ticket counter to receive $2 off general admission to the museum.