Our Volunteer Program is now open and accepting applications! Click the button below to share your interest!
---
Join the team at La Brea Tar Pits, where fossils are being taken out of the ground right before your eyes! People from all over the world visit our museum for its fascinating content and unique setting, and you can be their guide.  
Interpretive Volunteers Engage with museum visitors to bring the Ice Age to life. Learn more about L.A. during the Pleistocene Era and reveal that unique story with our guests. Share museum research and content stories using our exhibits and touchable objects! Opportunities to join regular shifts are available most days of the week. 
Behind-the Scenes Volunteers Support ongoing research in the Fossil Lab and at Project 23. The work is fascinating, but it is also challenging and meticulous, so it helps to be detail-oriented and patient! Opportunities are dependent on project needs and availability, and require commitment to a weekly, 8 hour shift.
Have experiences you won't find anywhere else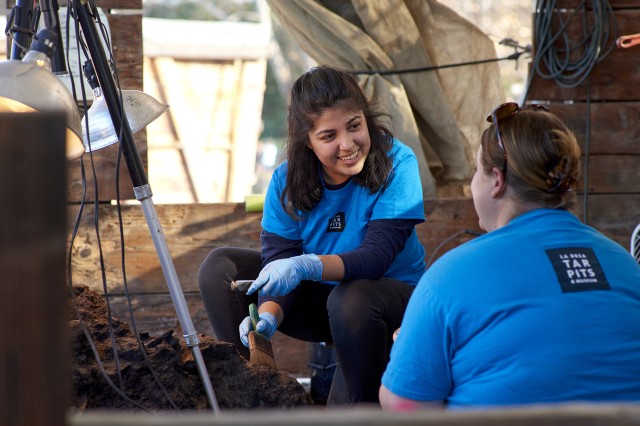 Build on your passion for learning new things
Inspire a deeper look into our world
Become a science communicator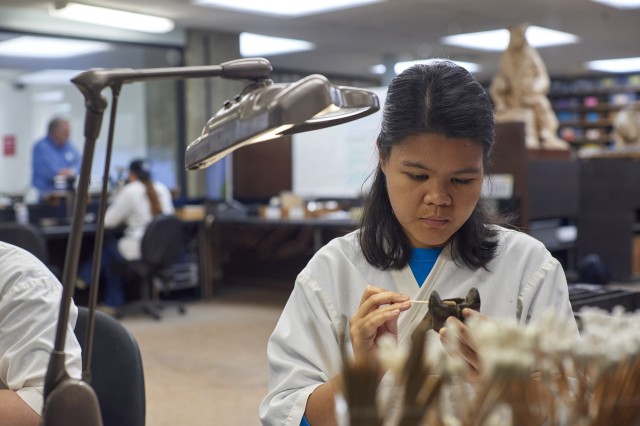 Explore unique museum collections
Connect with people who share your interests
I love seeing museum guests relate to the fascinating story of Rancho La Brea.
Feed your curiosity!
Enrich your volunteer experience and develop new skills by participating in trainings led by renowned curatorial and education staff
Explore unique behind-the-scenes opportunities
Become a Docent, one of our highest achieving interpretive volunteers