A reimagined Tar Pits will allow visitors of all ages to better witness and engage with the scientific process as well as more fully enjoy the beautiful grounds of this extraordinary destination. A new 1-kilometer looping pedestrian walkway will weave past the bubbling lake pits and through gardens planted with historical species to tell the story of La Brea Tar Pits from prehistoric time to our contemporary moment. There will be new outdoor classrooms to share discoveries in real-time and visible fossil labs to offer visitors a peek into the active research taking place. Altogether, the Master Plan more than doubles the square footage devoted to research and collections facilities and brings science instrumentation up to state-of-the-art standards.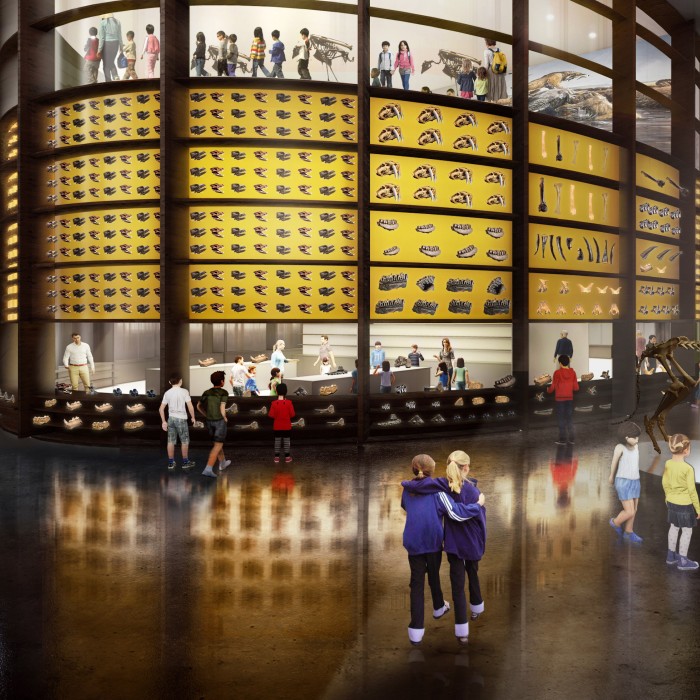 Visible Fossil Lab
The new design will offer visitors a peek into the active scientific research happening daily at the La Brea Tar Pits museum.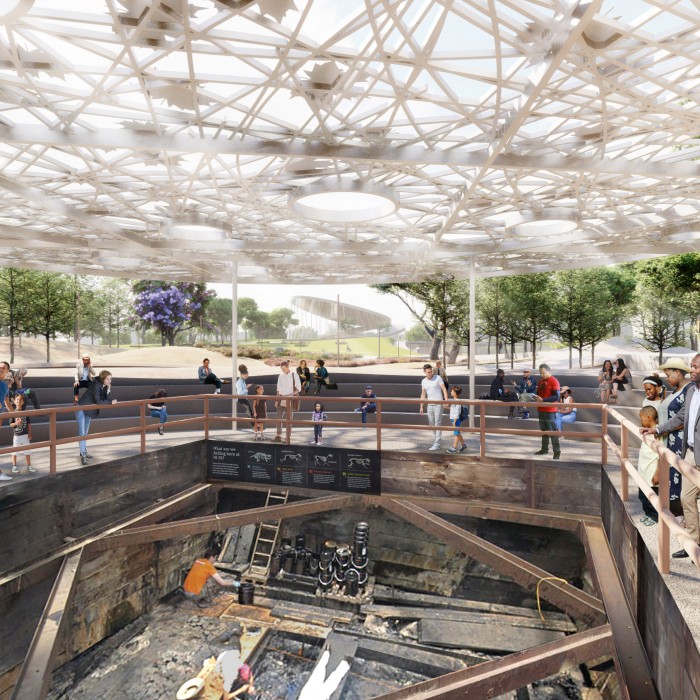 Engaging and Educational Excavation Sites
The new, shaded outdoor classroom at Pit 91 and improved visibility of excavations throughout the park will enable visitors to share in real-time the scientific discoveries that are happening right underneath their feet.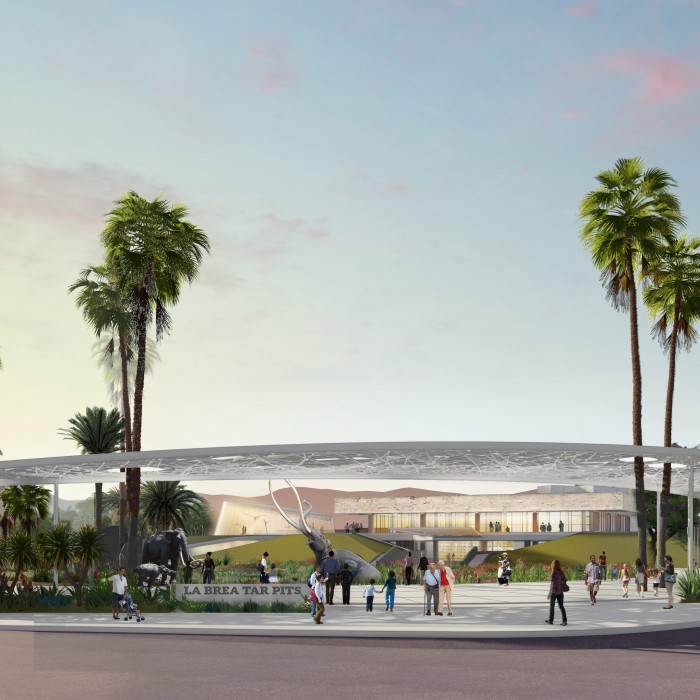 Welcoming Shaded Entryways
A new shaded entry plaza at the corner of Wilshire Blvd. and Curson Ave. will welcome visitors with framed views of the Pleistocene Garden bioswale, sculptures, and more. Another shaded canopy will allow entry from 6th Street.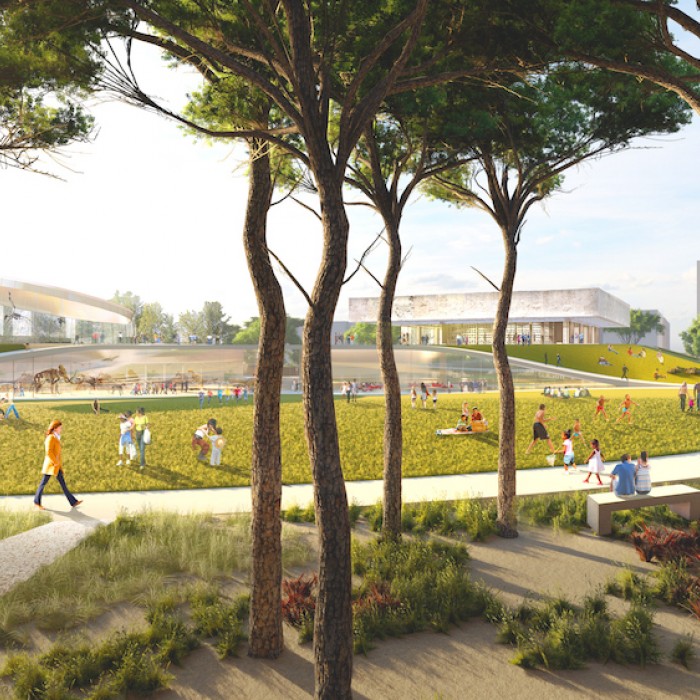 Enhanced and Expanded Central Green
With open space so vital, our Central Green will be enhanced for public recreation with picnic and play areas while preserving the beloved grass slopes. Climate-appropriate native plantings will be featured throughout the park.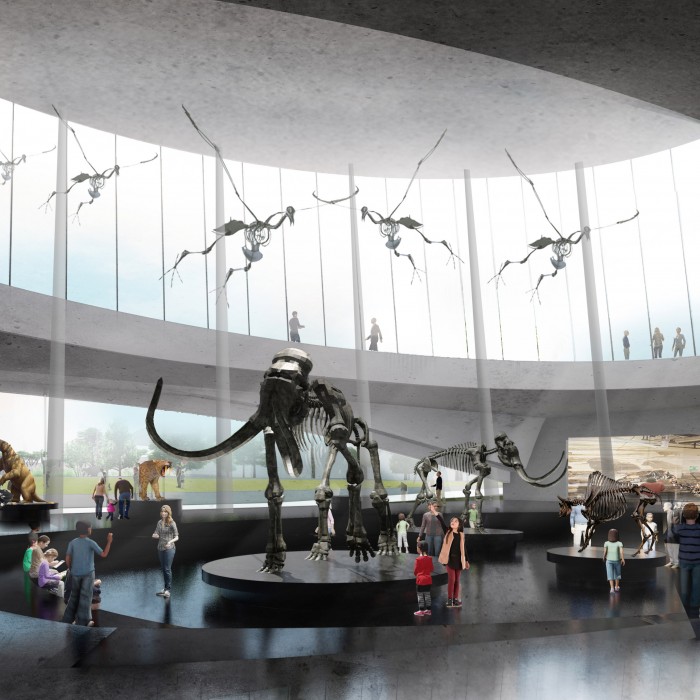 New Exhibition Building
The new Exhibition Building will serve as a dynamic setting for active programming with exhibition space, a theater and multipurpose room, and a film screening area.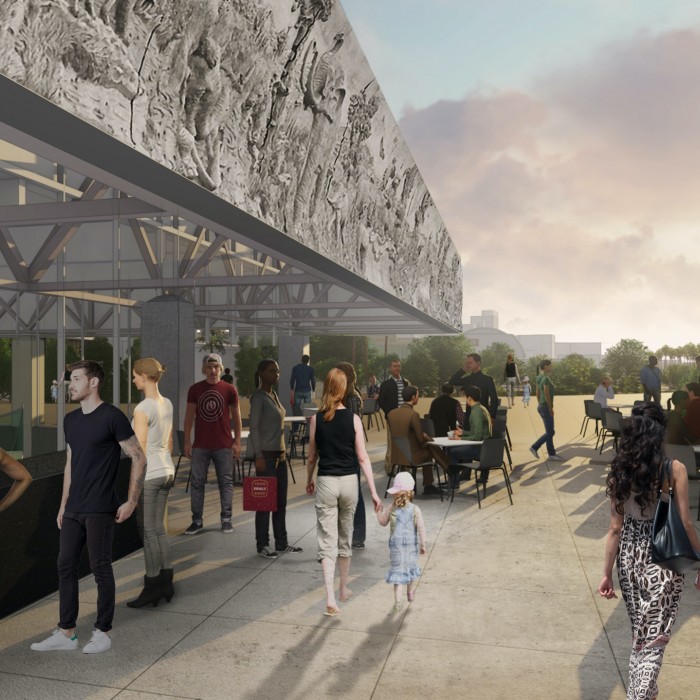 New Public Destination
The new terrace extends to create a public destination and gathering space featuring incredible views. A ramp will ensure the rooftop terrace is accessible to every visitor.