Summer Nights at the Tar Pits - July 28, 2023
Friday, July 28, 2023 at 5pm
Add to calendar
2023-07-28 17:00:00
2023-07-28 20:00:00
Summer Nights at the Tar Pits - July 28, 2023
La Brea Tar Pits
nhmla
webmaster@nhm.org
America/Los_Angeles
public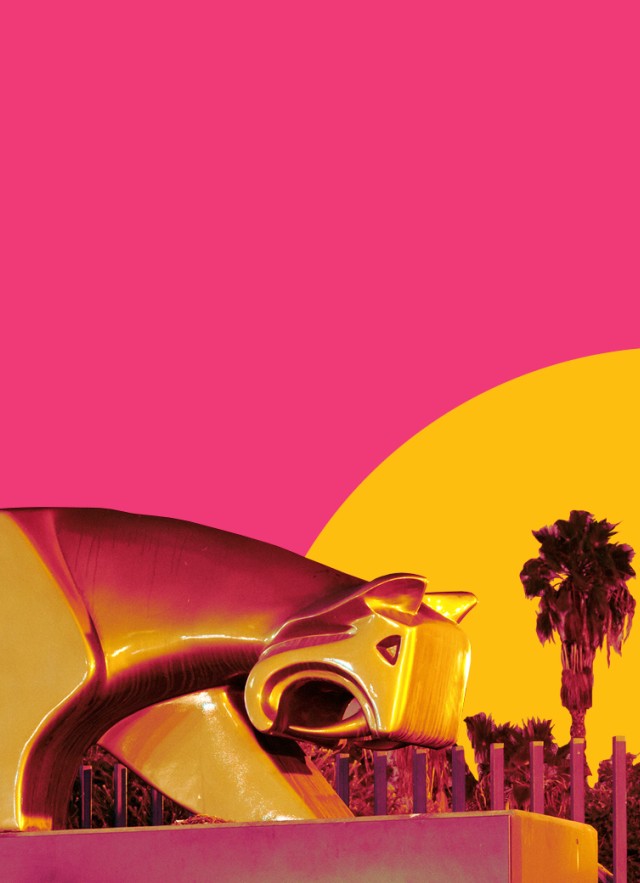 Celebrate a saber-toothed summer with Summer Nights at the Tar Pits. Grab a drink from the Tar Bar while you relax, get something to eat from our selection of local food trucks, enjoy great music courtesy of DJs from Beat Junkie Institute of Sound and Ladies of Sound and bring a blanket to picnic at the park. Explore the museum as we celebrate the mighty predators of the Ice Age, Saber-Tooth Cats, and talk with scientists about discoveries made right here! Take in the glorious Los Angeles summer and mingle with friends, this purr-fect evening is yours to enjoy.  
On August 4 ONLY, don't forget to catch a special Discussion, These Hips Don't Lie: How a collaboration between La Brea Tar Pits and Cedars-Sinai Medical Center reveals social structure in Ice Age saber-toothed cats, with and Dr. Robert Klapper Dr. Mairin Balisi 
Summer Nights at the Tar Pits 
July 28, 2023 | 5pm-8pm  
FREE MUSEUM ADMISSION  (5pm-8pm)

DJ STAGE presented by Beat Junkie Institute of Sound and Ladies of Sound  

TAR BAR- Cocktails, Beer, and Wine from EN Events (21 and over only)

FOOD TRUCKS- Shucks Oyster Co., Vurger Guyz, Thai Mex Cocina, Nomad Ice Pops

SPECIAL APPEARANCES BY PERFORMING ARTS SABER-TOOTHED CAT NIBBLES AND CALI

Cali at Fossil Lab (Inside): 6 pm & 7 pm  (Cali on August 4th only)
Nibbles (Outside): 6:30 pm & 7:30 pm 

MUSEUM EDUCATOR POP-UP PRESENTATIONS

Discoveries from the Tar Pits: 5:30 pm

JULY 28 - The Bears of La Brea:  Short faced, and grizzlies, and black bears, oh my! Join a museum educator as we learn more about the beary exciting ongoing discoveries from our fossil record. 

Excavator Tour: 6:15 pm
SPECIAL DISPLAYS AND CHAT WITH EXPERTS FROM LA BREA TAR PITS AND THE NATURAL HISTORY MUSEUM'S RESEARCH AND COLLECTIONS
DJ Stage presented by Beat Junkie Institute of Sound and Ladies of Sound / 5pm-8pm
JULY 28
5 PM - 5:30 PM: DJ Wasabi & DJ Mamba 
DJ Wasabi is a product of dedication and consistency at the Beat Junkie Institute of Sound. She has been training with the World's best for the past 5 years, and is now a 17 year old Turntablist and Mixed Media artist. She leaves the tables on fire after every set––and is currently preparing for the DMC DJ battle as one of the finalists. DJ Mamba is the second sibling of this dynamic duo who also leaves the 1s and 2s with flames after he lays down his energy and skills. Mamba loves scratching and showmanship––he is here to give you a show! 
5:30 PM - 6 PM: AtariKutz
AtariKutz is another home-grown kid-DJ turned teenage-DJ at the Beat Junkie Institute of Sound. Adding turntablism with modern songs that connect with the new generation, AtariKutz is a 14 year old rock star ready to spin the night away! 
6 PM - 7 PM: Geenee 
Meet DJ Geenee, a vinyl records enthusiast and Beatjunkie Institute of Sound graduate. Geenee's eclectic music taste spans across various genres. She has toured Europe as a skilled DJ, captivating audiences with her unique blend of beats from the past and present.
7 PM - 8 PM: DJ Deadloop
DJ Deadloop, Bell Gardens native, began his career in music at the age of 12. After graduating college he attended the Beat Junkie Institute of Sound where he was able to learn and refine his DJ skills. Now, at the age of 26, he's had the opportunity to DJ at Dodger Stadium, LA Zoo, Greek Theater, Sea World, and other venues across California.