Summer Nights at the Tar Pits
Add to calendar
2019-08-09 17:00:00
2019-08-09 20:00:00
Program - Summer Nights at the Tar Pits - TAR PITS
La Brea Tar Pits
nhmla
webmaster@nhm.org
America/Los_Angeles
public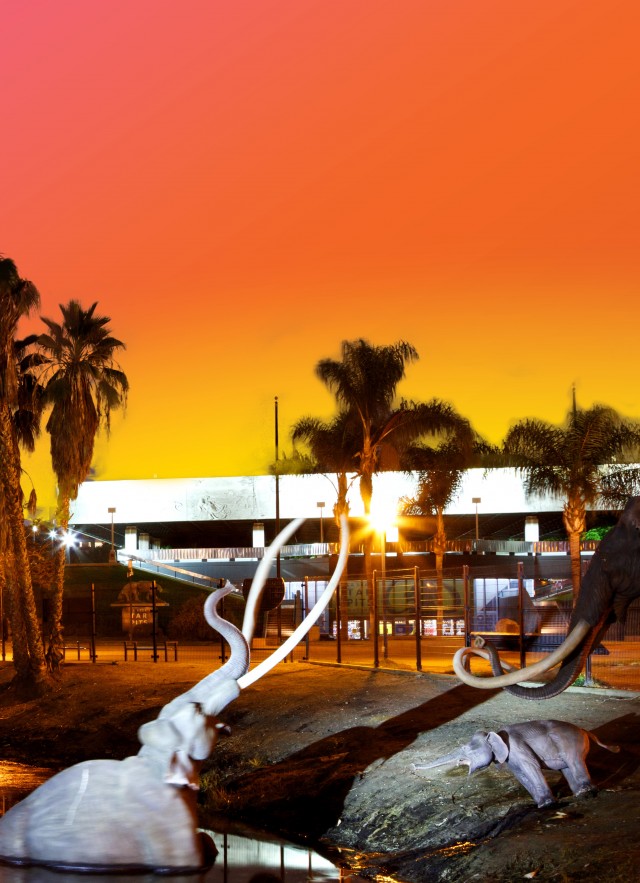 ATTENTION: Due to construction in the area expect increased levels of traffic and limited parking. Please approach the Museum Car Park from 6th St and S Curson Ave. Additional Parking is available at the Wilshire Courtyard Parking Structure off of Curson Ave.
---
Chill out Ice Age style at Summer Nights at the Tar Pits. Grab a drink from the Tar Bar while you relax, listen to live music, and picnic in the park. Explore the museum, talk with scientists and experts about discoveries made right here, catch a performance, or drop-in on an activity; the evening is yours to enjoy!
Anthony Valadez can be heard weekends during the day on KCRW in addition to hosting Conversations on Tune In with artists such as SZA, Cold War Kids, Vic Mensa, Ty Dolla Sign and more. He was voted Best DJ in the LA Weekly readers poll in 2016. He can be found on any given night djing across Los Angeles. 
 
Come uncover your story with the tools of poetry with  Brian Sonia-Wallace & the Melrose Poetry Bureau! Sit with an L.A. poet and share a piece/chapter of your life story to pull a fossil poem from the tar of typewriter ink. Plus, stick your own words in the asphalt seeps around for live poetry demos on every half hour, using your words!
Catch a glimpse of celestials in the sky or hold a real meteorite from outer space with Black Rock Observatory! Showing the universe as art is an admission that the truth is sufficiently beautiful and that it deserves our attention. We want to show participants the incredibly glorious vista of the planets through a telescope. There's a beautiful moment when the viewer's world view expands to include the planets they learned about in school. They're not just fairy tales or abstract concepts any more. It's real. Sometimes this can be terrifying. It's always awesome. Lines often form. There's also a calming sense of scale that comes along with observing the sky, making the observer feel small, even humble.
A big thanks to our sponsors