General Info
Open daily 9:30 am - 5 pm
Free with museum admission
Free for Members
What is Project 23?
In 2006, the Los Angeles County Museum of Art (LACMA) began work on a new underground parking garage. During the course of construction, 16 new fossil deposits were discovered, including an almost-complete skeleton of an adult mammoth. How could we get out of the way of the bulldozers but save the fossils? We built large wooden boxes around each deposit, 23 in all. The boxes were moved to their present location at La Brea Tar Pits, and excavation began on "Project 23." In addition to the boxes, there were 327 buckets of fossil material recovered from the LACMA salvage site for paleontologists to clean and sort through. It's going to keep us busy for years!
Watch us work
Every day staff scientists and volunteers work on excavating our 23 boxes, one box at a time. In front of visitors, we discover new fossils daily. In fact, the number of new fossils from Project 23 is in the millions—enough to double our collections. From mammoth tusks to mouse toes, fossils big and small are telling us what Los Angeles was like long ago.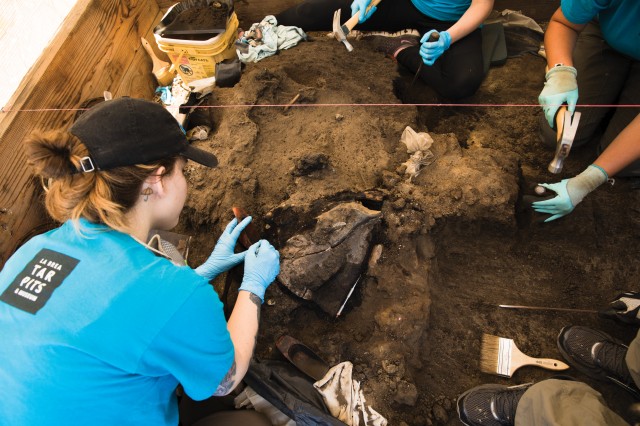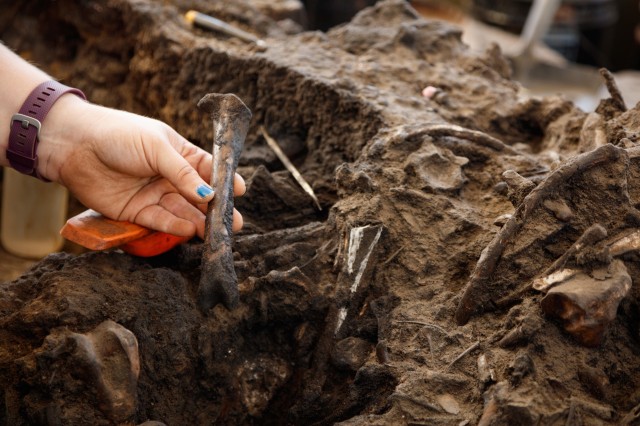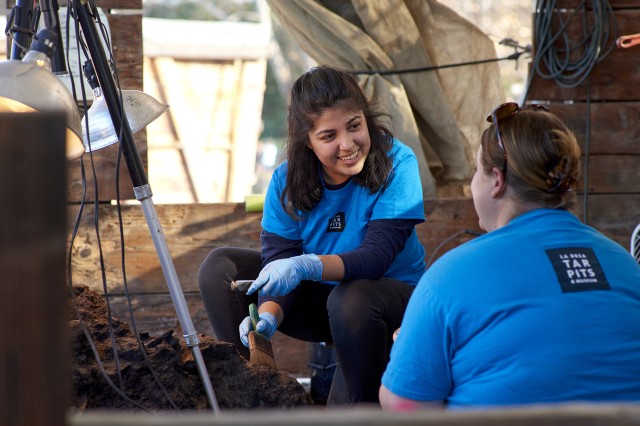 Build on your passion for learning new things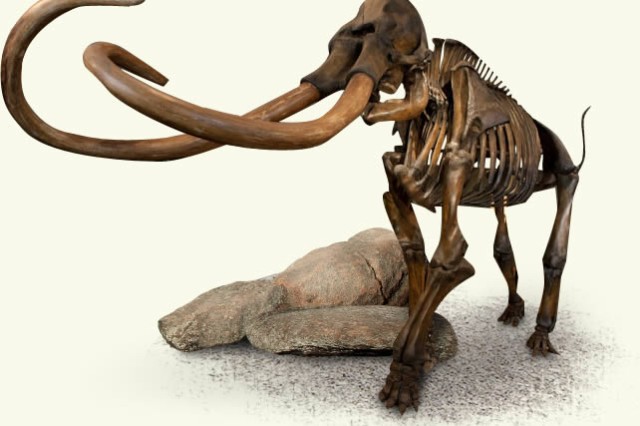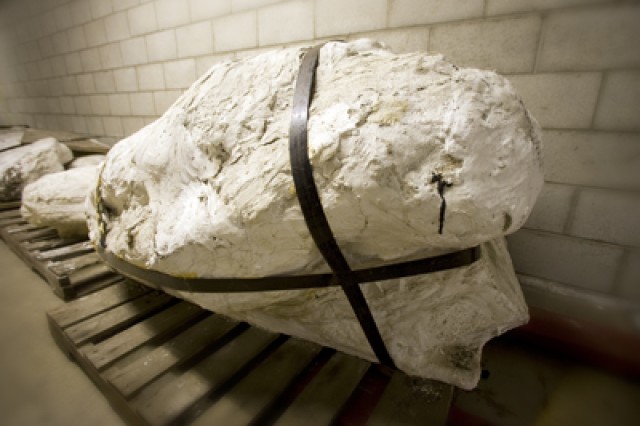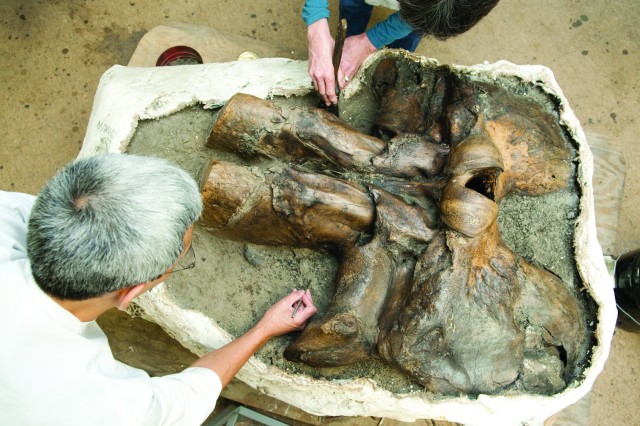 Mammoth discoveries
One of the biggest discoveries made in Project 23 is a near complete skeleton of a Columbian mammoth nicknamed "Zed." Zed is a well-preserved male adult, about 80% complete, including the skull and both intact 10-foot-long tusks. This is a rare find, in fact the first nearly complete individual mammoth to be found in the Tar Pits locality. Zed's tusk and other skeletal parts can be seen on view inside the museum on display and being worked on time to time in the Fossil Lab.
Experience More
Make sure you explore everything the Tar Pits has to offer