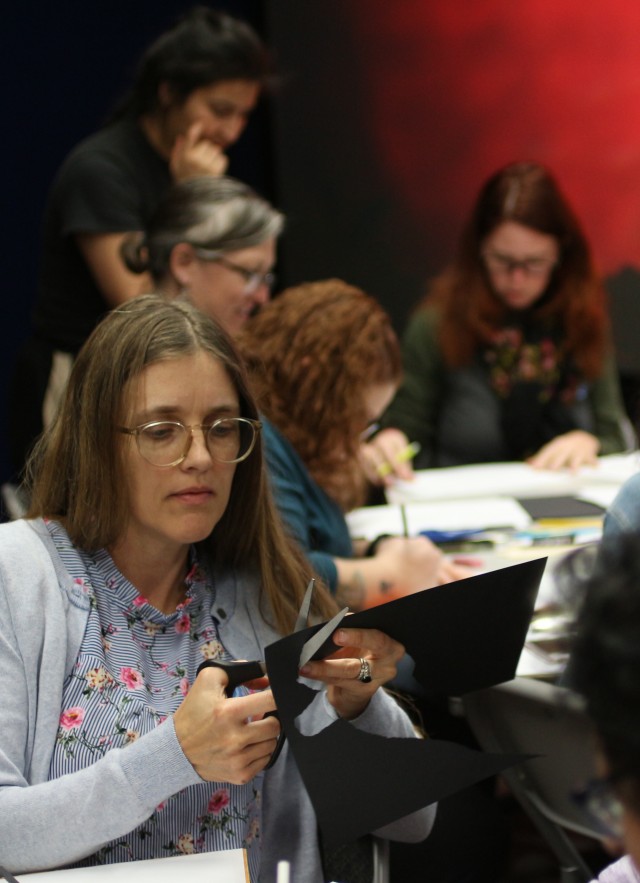 Our free educator workshops and online teacher trainings build connections between your classroom curriculum and our museums' collections and exhibitions.
From helping you explore nature and science with your students, to forming connections with natural history through art, we've got you covered! Our professional development opportunities cover various topics surrounding museum content and are designed with adult learners in mind.
We use these programs to model facilitation techniques and programmatic practice by educators at our museums, introduce creative and compelling resources, and experience the latest discoveries with our Research & Collections staff! For more information, check out our Professional Learning Values & Principles, and see the calendar below for upcoming events!
Educator Workshops
Take a deep dive into one area of museum content! Hear from an expert, explore Museum spaces, discuss practical strategies for introducing content in your classroom, and receive related resources. In-person, longer format, typically 3 hours on Saturday morning.
Virtual Teacher Trainings
In these webinar-based programs, we explore a specific area of Museum content with an expert from the field! Participants have the opportunity to engage in Q&A with the speaker and receive a related resource packet. Online program, shorter in length, usually 1 hour on a weekday afternoon.
View recordings from past Teacher Trainings on our NHMLA for Students & Teachers playlist on YouTube!